Helen Ukpabio Sues UK Rights Group For £500M Over Witchcraft Allegation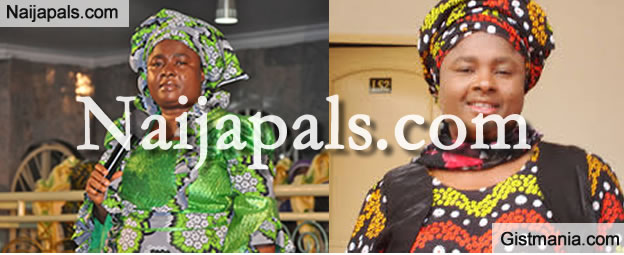 Nigerian preacher, Helen Ukpabio, has sued two UK human rights groups – The British Humanist Association (BHA) and Witchcraft and Human Rights Information Network (WHRIN) for £500 million (N130 billion) due to their criticism of her teachings.
Mrs Ukpabio claims to have expertise in identifying children and adults who are possessed with witchcraft spirits and in how they can be 'delivered' from those spirits.
She had given features of "possessed children" only for the BHA to call for Ukpabio and others like her to be banned from coming to the UK on the grounds that they are a threat to child welfare and their practices are not conducive to the public good.'
Ukpabio claims that the BHA misrepresented her by saying that she ascribed these symptoms to Satanic possession and hence has damaged her reputation and livelihood to the sum of half a billion pounds. Her lawyers have also informed the BHA and WHRIN that she is launching a legal case against them.
Reacting to the suit, Andrew Copson, Chief Executive of the British Humanist Association, had this to say:
'Given her baseless identification of and her dangerous and irresponsible teachings we feel a strong moral duty to point this out and will not be deflected by libel suits from wealthy "witch-finders".
The fact that she is threatening to launch a legal claim for half a billion pounds over an alleged distinction between being accused of exorcising "Satan" or "Vampires" tells you all you need to know about Mrs Ukpabio. Threats of legal action like this are blatant attempts to silence critics of the harms done by these religious and superstitious beliefs and rituals.
Rather than entertaining her vexatious claims in the courts, we believe the UK should be ensuring that Mrs Ukpabio and her ilk are denied entry to our country to protect children from their degrading practices.'
Gary Foxcroft, Executive Director of WHRIN, also commented. He said:
'This court case is the latest in a long line of unsuccessful legal actions that Helen Ukpabio has pursued against me and other human rights activists. Previous cases were thrown out of court in Nigeria but this time she is looking to take action in a UK court. I have no doubt that a judge in the UK will reach the same conclusion as those in Nigeria.
Of course, the real question here is whether our Government should allow hate preachers such as Helen Ukpabio to enter the UK.
Since her teachings have been scrutinised by the UN and various other bodies it would appear that this may not be in the public interest. This case also therefore provides the Home Secretary and the National Working Group to Tackle Child Abuse linked to Faith and Belief with a great opportunity to condemn the practices of such pastors, take concrete action and ensure that justice is served.'
Related Article
Comment
.....................
Please
LOGIN
or
REGISTER
To Gain Full Access To This Article